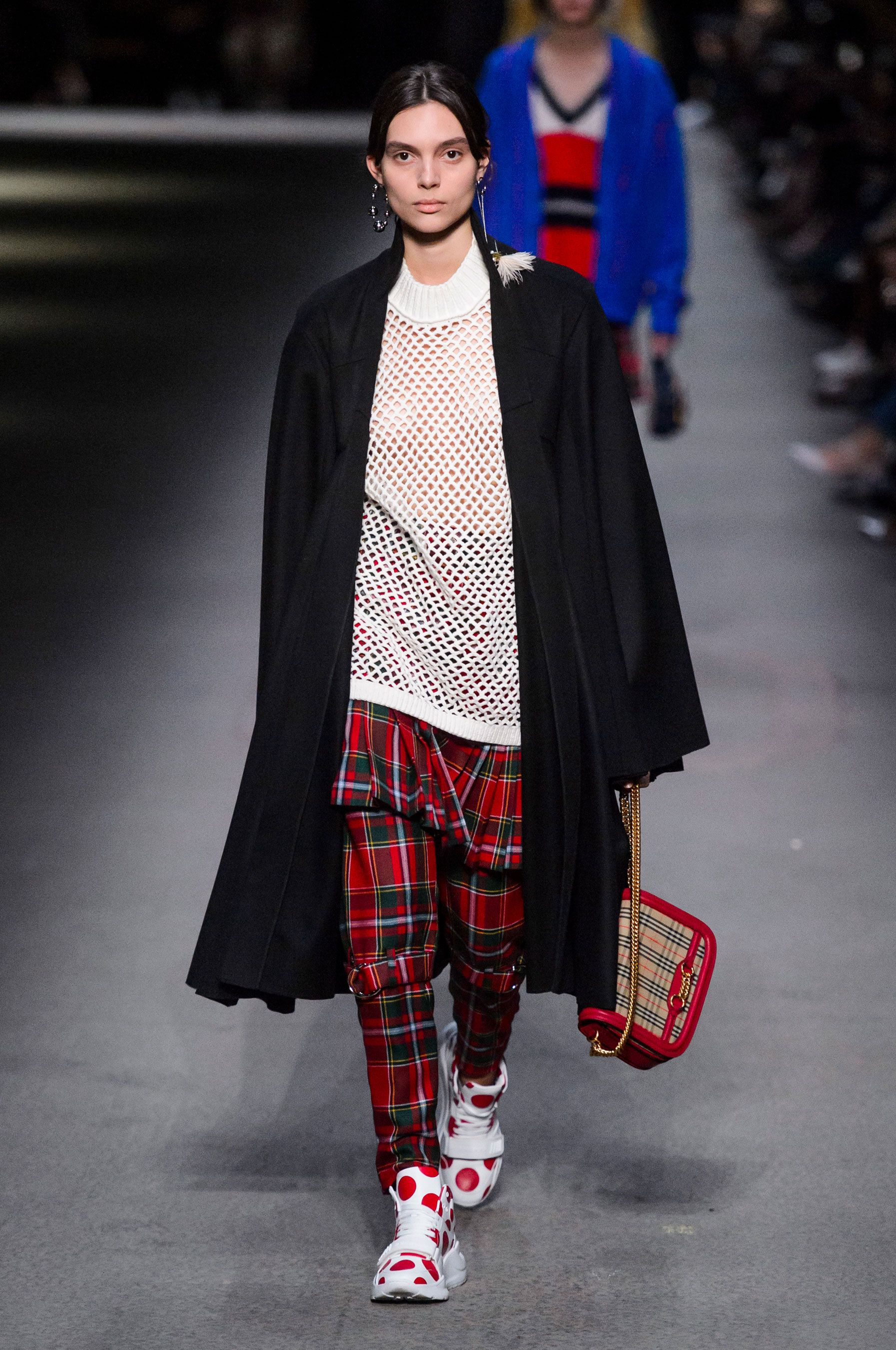 Burberry has also been a brand that I admire as they have always stuck to their original branding; the distinctive check pattern which has become instantly recognisable and is one of its most widely copied trademarks. When I initially think of Burberry, I instantly imagine their famous trench coat.
I am particularly interested in Burberry's recent actions as they recognised that collections shown on the runways could not be purchased for six months. In my opinion, this time gap between the showing and the launch create a large window for their audience to forget the pieces within the collection and so may be less excited to buy. This new strategy addresses the long-term problem with the traditional fashion calendar, a history of the non-Internet era, in which fashion shows were closed industry events for press and wholesale buyers to preview collections months before clothing was available for purchase in stores.
In February 2016, Burberry revealed plans for this new 'see now, buy now' show format. This would replace its previous four show calendar with two mixed gender shows. Since the September 2016 show, collections are available to purchase immediately after the show. All Burberry shows feature products from all four seasons, rather than spring/summer and autumn/winter, designed for its global audience to appeal to non-Western markets with different climatic patterns.
Changing the way it does business may be a risky strategy, but the twice a year, seasonless collections remove the frustration for their audience and consumers; the pieces shown are immediately available online and in-store. Window displays in its stores and media campaigns immediately change as soon as a catwalk finale has ended.
Burberry's movement could have been the start of the change of the fashion system and the future of shows. I believe that the alteration is vital as a result of the growth in e-commerce shopping and social media. The new approach may re-energise consumers as they no longer have to witness the spread of the new collection on social platforms without the ability to purchase!
I admire the way Burberry has shifted the way it presents and sells its collections. One unified collection is now shown twice a year at major runway events during London Fashion Week. They no longer stage two annual menswear shows at London Collections: Men. In recent seasons female models have appeared in the brand's menswear shows and vice versa which I feel reflects society's current opinion towards non gender-specific clothing.
Christopher Bailey, president and chief creative officer, sums Burberry's decision to innovate perfectly: "You're creating all this energy around something, and then you close the doors and say, 'Forget about it now because it won't be in the stores for five or six months."
I feel that Burberry have successfully created a movement that is relevant when customers actually see the collection. This approach has become popular among many fashion houses such as Tom Ford who, after Burberry, cancelled his planned presentations at New York Fashion Week 2016 and came back onto the schedule in September. He adapted the 'see-now buy-now' model where the menswear and womenswear collections would be combined into one show.
Do you know of any other brands that have also adopted this innovative approach? Do you believe this will be the future of the fashion calendar?
Rachel